Get to know us series: First up, Musical Theatre faculty Luke Fredericks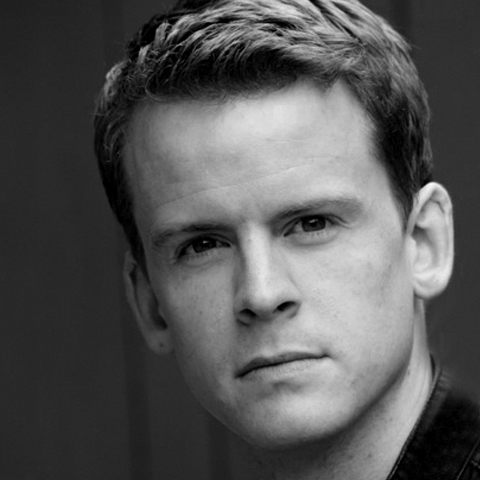 What a key moment for an online presence to speak volumes about who you are and enable you to continue your communication with the world.
So we're doing just that with a series of Biographies and Interviews from R/A Faculty, Graduates and Students.
Kicking things off is Musical Theatre faculty Luke Fredericks, who has been teaching at Renaissance Arts now for …..
Luke, what are you most proud of in your professional career?
I don't know if I could pick one thing as it has been so varied and mixed and to choose one aspect of my career would mean ignoring other things within it. Having worked on stage, back stage, front of house, as director, producer and tutor, I have learnt and grown from everything I have done. I have been fortunate to play a wide variety of roles both abroad, regionally and in the West End and subsequently direct productions and work with amazing creative teams to stage some of the best material out there.
If I was pushed to say one thing, I would say the thing I am most proud of is that I work every day in the field and profession I love and get to work with the best people. Be it on stage, or off, this industry is tough and you have to be resilient, work hard and use the knock backs to push you forwards. So actually spending my career in rehearsal rooms and studios creating work with both professionals and students, is the most rewarding! There is no other job like it.
Why do you think your own training experiences helped you achieve a successful career in the performance industry?
I trained at Rose Bruford College and was fortunate to study acting and music in such detail that I still refer back to my student days when I work now. Your training is what you make of it. You can do the bare minimum and scrape by hoping to find professional work, but my passion for theatre meant I could not rest. I trained at college before the days of youtube and wikipedia so I used every opportunity to read plays, see theatre and hit the library to study and research around the performance work I did. This hunger for knowledge combined with a really intense, focussed training meant I have taken this drive and motivation into my career. I trusted my tutors and the work and results they got from me was one of the reasons I was driven to grab every opportunity and ultimately work in the industry.
What key things do R/A students learn in your MT classes?
I trained as an actor before working quite a bit in MT. Also, having directed musical theatre, I bring that focus to my MT classes and work with students to encourage them to engage in material, develop a meticulous approach to character and, most importantly, find their own voice and creativity. Students are encouraged to articulate their responses to the work we do. I want to make students push themselves beyond their comfort zone. All to often, MT training is about making something polished and shiny. This is great when working towards a performance, but training is about taking risks, exploring material and becoming fearless. Ultimately the industry needs this type of performer.
Be it an exercise, a scene or an acting through song class, the ability to analyse the self and grow from this is essential. Students are taught the approaches to character that allow them to deliver truthful, developed characters. They study style and technique. Students are taught Shakespeare as a way of bridging the gap between spoken word and song. Audition technique is also continually drilled and developed so not only are students equipped in their craft but also present themselves as professional and motivated individuals with strong artistic integrity.
What advice would you give a young person looking for a course to study musical theatre?
Grab every opportunity. If you look at a song in class, go home and find out about the composer, the show, the previous productions. Learn the world you want to go into. It's more than a soundtrack or a diva belt note. Ultimately you want to work in an incredible industry so find out how it all works and who works within it.
Be consistent. Never miss a class, always give 100% and push yourself to always deliver the best you can at any particular point. The work we do involves nothing more than the bodies and brains we have. The more we challenge that and develop, the stronger and more resilient we become as performers.
http://renaissancearts.co.uk/wp-content/uploads/2022/06/RA_ident_all-black-2-300x89.png
0
0
Neil Rigg
http://renaissancearts.co.uk/wp-content/uploads/2022/06/RA_ident_all-black-2-300x89.png
Neil Rigg
2020-03-28 12:36:41
2020-03-28 12:36:43
Get to know us series: First up, Musical Theatre faculty Luke Fredericks