About R/A
Renaissance Arts is a cutting-edge premier UK college based in Leeds, providing unique first class training in 'Performing Arts' education.
We offer an exciting opportunity for young people with outstanding talent and high aspirations to learn and gain vital experience in order to help them achieve a long and distinguished career in their specific field of choice.
Our faculty of leading specialists from the stage, theatre, television and music industry, as well as inspirational guest lecturers, provide an unrivalled calibre of training and experience. We believe that by developing each of our student's skill sets to their full potential we will give them versatility and confidence for any performance
WHY LEEDS
We researched long and hard to find the best possible LOCATION for our college and its students. A central U.K. location, excellent facilities, nearby affordable accommodation and excellent travel routes were high on the agenda.
With this in mind we selected Northern Ballet and Yorkshire Dance, which are situated in the heart of the cultural quarter in Quarry Hill, Leeds. Our 3-Year Full time course, "Scholars" & "Open Masterclass" courses are therefore based in both these locations.
We feel that our students will gain the maximum benefit from these 2 venues and the variety of facilities they offer. They're also only a few minutes' walk from each other and our head office.
OUR ETHOS
Our enrolment and smaller in take policy means that our students receive a unique and individual program.
By providing practical teaching by leading industry specialists with real industry experience we will develop our students and guide their progress whilst giving them discipline in their work ethics.
We aim to inspire professional confidence by leading by example and demonstrating commitment and loyalty to work and performance.
R.A will always encourage applications from a diverse range of backgrounds and endeavours to help them where possible gain funding or grants
We welcome students from all over the U.K, Europe and the rest of the world to audition regardless of race, gender, age, previous training or disability provided that they show potential for the courses offered.
We support arts council buildings and companies.
OUR MISSION
To passionately and expertly train performing arts students in order to equip them with the skills needed to gain professional employment in their chosen field.
Focus on the talents and aspirations of young performers by providing unique practical teaching experiences delivered by industry experts.
To provide a vocational learning program whilst also recognizing the need for academic structure, whilst guiding students to make their own informed choices and decisions.
Inspire and support young professionals in forming positive and realistic expectations about their lives and career choices in the performance industry.
To raise every students standards of achievement in each specialist subject through an increasing quality of teaching and learning.
To provide the best facilities and environment for performing arts students in the U.K
Respect and value our faculty and all our various associates as being our most valuable asset and resource.
OUR ACCREDITATION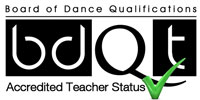 Renaissance Arts is accredited by B.D.Q.T
Strict criteria must be adhered to in order to become an accredited to an Awarding Body and on-going comparability studies and compliance ensures that standards are upheld.
Accreditation is conducted by an independent panel of dance professionals and ex-inspectors from H.M. Inspectorate for Education.
All Accredited colleges will have undergone rigorous inspection to ensure they are:
Financially stable
Offer a high-quality curriculum
Employing fully qualified staff
Maintaining health & safety policies
Operating legally within premises suitable for the training offered
OUR STRUCTURE
Renaissance Arts is a partnership between Stillie Dee, Martin Howland and Neil Rigg.
The Partners are all hands on teachers, coordinators, managers as well as Directors. Each partner is responsible for the company's teaching strategy, business strategy and the general operation of the college.
The Partners have delegated various aspects of the business between themselves and hold regular meetings to ensure the smooth operation of the college day to day and its financial success.
R.A values its relationships with all the teachers, schools, examiners, charity organizations, companies and associated bodies it works with.
R.A is an exciting forward thinking enterprise always looking at new and diverse strategies. Through its corporate collaboration the college has become the only one of its kind in Europe.
The selection of dance studios, theatres and theatrical agencies, examining bodies, dance companies, photographers, costume designers, make-up artists, hair stylists and other companies involved with performing arts massively contribute to our unique identity.
The Partners are willing to engage with any external companies who may mutually benefit by being in association with R.A or its subsidiary companies and welcomes any suitable business propositions.
If your company would like to discuss an association with us please visit our CONTACT page.
OUR FEES
The escalating fees of Universities are not reflected within our strategy at Renaissance Arts. We are a private college and our ethos is to welcome students from all backgrounds and cultures. Students also receive a huge discount on all Acting Study and Music Study Services and 10% discount at the Northern Ballet Cafe and student discounts at several local dance-wear retail outlets. Renaissance Arts is fully recognised as a learning provider with the 'Skills Funding Agency' and students are also fully-recognised as 'NUS' cardholders, providing students with great discounts both locally and nationwide. 24-Month 'Professional Career Development Loans' may be taken during the 2nd & 3rd Year of training to assist students in need of financial assistance.
Total per annum £7,303.00
LOANS & FINANCIAL ASSISTANCE
Renaissance Arts Suggests
Before immediately applying for any loans or funding it should be noted that all our students are encouraged to pay for their course fees independently. By working part-time on non-college days students gain a financial independence and learn how to manage their financial affairs. RA realises that parents are often contribute towards student fees and we do try to assist parents and students in sourcing whatever financial help may be available to them. We are also delighted to offer full-time students 'NUS' cards, offering thousands of discounts both locally and nationally as we endeavour to assist students through the 3-year course. Career Development Loans
Renaissance Arts are registered with the skills funding agency. Our PCDL provider number is: 20990
The training period for which the SFA will pay interest on is 24 months. Students are eligible to apply and receive the loan for years 2 & 3 of the course.
A professional and career development loan is a bank loan. You make an agreement with a participating bank. Once you have stopped learning you pay the bank back in the normal way.
The difference with a professional and career development loan is that the Skills Funding Agency pays the interest on the loan while you're studying – and for one month afterwards. (24 months)
After this you will pay interest at the fixed rate when you take out the loan. Interest rates on the loans are set so they are competitive with other 'unsecured' personal loans that are commercially available.
Currently, banks offer professional and career development loans at a reduced consumer rate of 9.9% per annum, equivalent to a typical APR of 5-6% over the lifetime of the loan, however, interest rates may vary from bank to bank. For further information, consult the participation banks.
Don't forget that a professional loan is not for everyone and there are other types of financial help available.
Working Tax Credits (Direct Gov.) You may be able to get Child Tax Credits for your child up to their 20th birthday, if they are in education that counts for Child Tax Credit. Education counts for Child Tax Credit as long as it's full time 'non advanced' education. Your child needs to have started, enrolled or been accepted onto a course before their 19th Birthday.