Martin Howland was born in Brighouse, West Yorkshire, and trained at The Elwyn school of Dance. At the age of 11 Martin was accepted to the 'Royal Ballet School' and began 5 years of classical training at White Lodge in Richmond Park. After graduating from the lower school Martin continued his professional training at The Royal Ballet Upper School for a further 2 years, whilst continuing to work with the company in numerous productions including, Romeo & Juliet, Petrushka, La Valse and Cinderella. Martin graduated the Royal Ballet School in 1995 and spent the next 13 performing in professional roles both in the Uk and worldwide. Following a variety of teaching a coaching roles both in central London and around England, Martin co-founded Renaissance Arts Conservatoire, in 2011, The Scholars in 2014 and went on to launch HowlyBallet in March 2020.
What is 'Howly Ballet'?
HowlyBallet is a series of videos on YouTube designed to help dancers of all levels and abilities improve technique, master advanced steps and develop a greater understanding of classical ballet. And of course, a bit of a laugh along the way!
What do you aim to achieve through Howly Ballet?
To show people how accessible, rewarding and fun ballet can be. Ballet can often be portrayed as elitist, old fashioned and rather boring, whereas I can declare that it is anything but! Also, there is so much untapped science that can be used to train young dancers and I am proud of the programme that we have implemented at Renaissance, meaning that we are the most forward thinking and dynamic training facility in the entire UK.
Why do you think your own training experiences helped you achieve a successful career within the performance industry?
Being trained at the Royal Ballet school had many pluses and minuses, but I prefer to remember the positives and the brilliant Vaganova teachings of Anatoli Gragoriev. He inspired me to achieve physical feats that I would never thought possible. I did 7 pirouettes, he wanted 8. I did 8 he wanted 9. He trained us as athletes and as a performer I always felt comfortable out on stage taking risks and challenging myself to be a better version of myself. Self-competition is hugely influential to anyone aspiring to be more.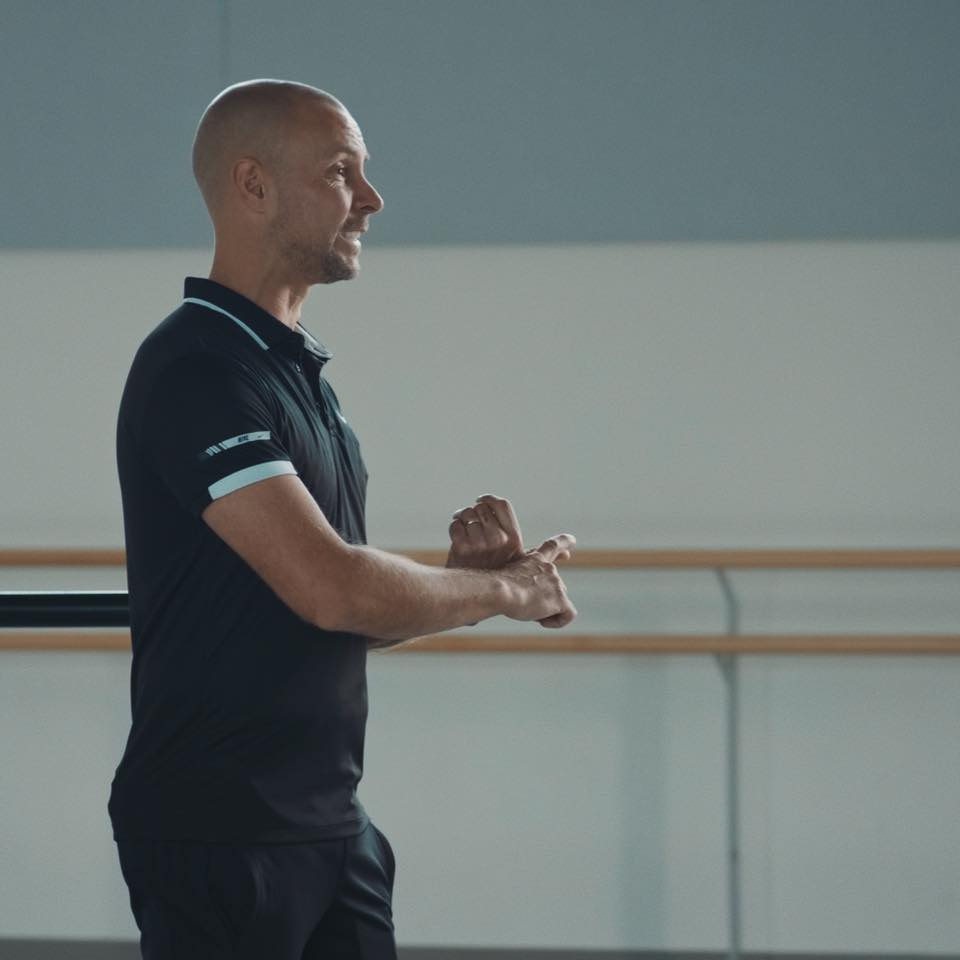 What could future students expect from Ballet classes at Renaissance Arts Conservatoire?
Anybody who has ever taken my class, knows that I demand more from them year after year, as I demand of myself to evolve and improve as a teacher. High Octane classes full of jumps, turns, tricks but also never losing sight of the importance of technique, strength and condition. Ballet at R/A will will always feel epic and that is down to how seriously our students apply themselves to their technique.
We can see from your online videos that your choices of music aren't what people would necessarily think of as conventional Ballet choices. Why is this?
My music choices are slightly different to your average ballet class, using Hip-Hop, Dance, R&B etc. Through my training in strict Vaganova Ballet the music helps my students attach themselves to their soundtrack and discover hidden narrative and artistry along the way.
What are you most proud of in your professional career?
Ask me that question 10 years ago and I would have told you the various roles and shows that I have performed in. Now I would say the students I have trained who are out there living their dreams, knowing that their Ballet training played a significant part in their journey. Also, when I first started teaching the Billy Elliot boys, I worked with a certain Tom Holland during his training. One of the hardest working students I've ever had the pleasure to work with and he's doing alright now eh?
What is your best advice to young dancers?
It's one thing to be talented and to be provided with certain gifts, it's another to be the person who gives 100% in every class. In my experience the people who train the best have a relentless thirst for knowledge and who apply the tiniest amounts of detail to every class, who fail and then try again. Success is earned not given. Listen to your teacher and never mark your arms!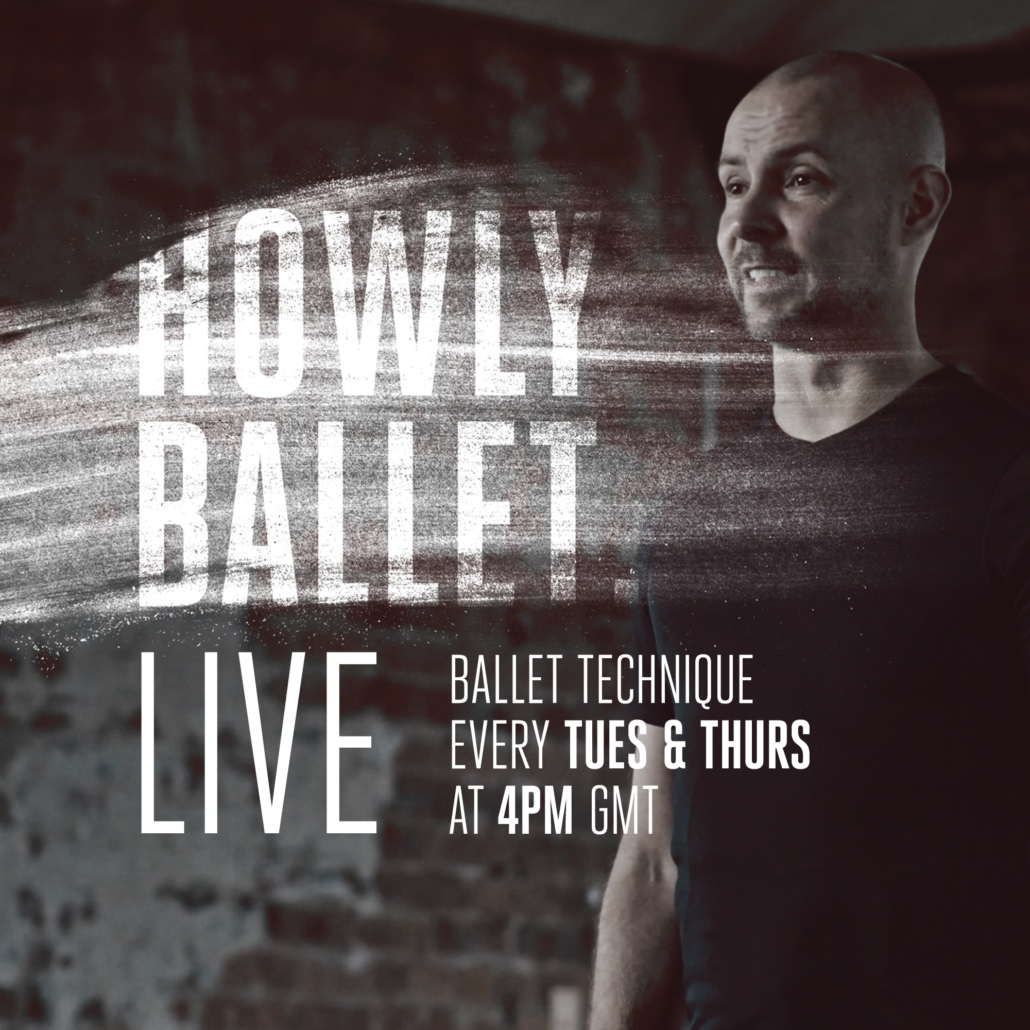 ---
Head over to HowlyBallet on YouTube by clicking the subscribe button below and follow HowlyBallet on Instagram and Facebook for more online Ballet theory and technique.
You can read a more detailed biography of Martin's career on our Faculty page http://renaissancearts.co.uk/faculty/ and check out R/A's upcoming events, where Martin will be teaching, on our Apply page http://renaissancearts.co.uk/apply/.
http://renaissancearts.co.uk/wp-content/uploads/2022/06/RA_ident_all-black-2-300x89.png
0
0
Neil Rigg
http://renaissancearts.co.uk/wp-content/uploads/2022/06/RA_ident_all-black-2-300x89.png
Neil Rigg
2020-04-14 09:11:30
2020-04-14 09:11:32
Director and Head of Ballet at Renaissance Arts Conservatoire, Martin Howland, introduces his new venture, HowlyBallet