West End Director Luke Fredericks returns to Renaissance Arts as Faculty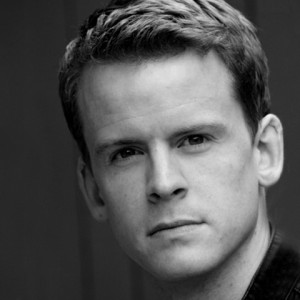 Luke trained as an actor and worked extensively as a performer in the West End, nationally and around the world before moving to theatre directing.
Directing credits include THE COUNTRY WIFE (Southwark Playhouse – 4 Off West End Award nominations), BOSIE (Hope Mill Theatre, Manchester),  THE DROWSY CHAPERONE (Institute of Art, Barcelona), LUCKY STIFF (Lilian Baylis, Sadler's Wells), BAT BOY: THE MUSICAL (Southwark Playhouse – Time Out Critics Choice), CAROUSEL (Arcola – 4 Off West End Award nominations and 9 Broadwayworld.com Award nominations including Best Director).
We're really pleased to welcome Luke back to Renaissance Arts this year as a part of our faculty, teaching Acting technique and Acting through song.
Luke, you commute from London to Renaissance Arts in Leeds. What makes the travel worthwhile?
The ethos of the college is brilliant and the focus is on making the students be the best they can be. We are able to push people individually and they get the attention on their training that can be lacking at other colleges I have taught at. It has been great to recommend students to contacts I have in the industry and know that the standard of performer is one I would like to work with.
As a director what do you look for most in performers when casting a show?
I love creativity and performers who are willing to take risks and try something different. Ultimately the director and entire creative team want a cast who are both easy to work with and willing to push themselves to create something amazing. There is so much competition in this industry and if you can stand out from the crowd, commit to what you are doing and show grit and determination then you are someone I want to work with.
What's the best advice you could give a performer?
Push yourself and challenge yourself to be better in everything. Take risks. Step out of your comfort zone and try. Never be afraid of making a fool of yourself. We can only grow by challenging ourselves.
To find out about other members of our guest faculty team, click the link below: