What a great week at Renaissance Arts!
Each week I look forward to starting my Monday morning and what better way than Ballet Barre. It gets your blood pumping, wakes up them muscles and gets you physically ready for the day ahead and mentally prepared for the week.  This week has had a focus on getting our physical strength better and helping our bodies to be stronger, especially to help prevent injury whilst looking in top shape.  We have not only looked at strength, we have increased our technique knowledge across Jazz, Ballet, Tap and vocals.  Third year students have been working on there Pas De Deux skills and developing knowledge on the best way to either lift or be lifted. Whilst also increasing knowledge on nutrition from new fitness instructor David Hudson.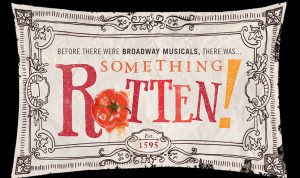 Who doesn't love a good musical?  Creatively, in vocals we have been working on the song "Welcome to the Renaissance" from the comedy musical 'Something Rotten.' Looking at complex harmonies and looking at the history of the Renaissance which is shown through the lyrics. Who would of thought one song could involve so much history!
Now, after such a brilliant week, I look forward to next week.  Also, I highly recommend anyone wanting a professional career in Dance or Musical Theatre come to Renaissance Arts.
Katie Smith, 3rd Year Student